Mary Barensfeld's Garden Living Room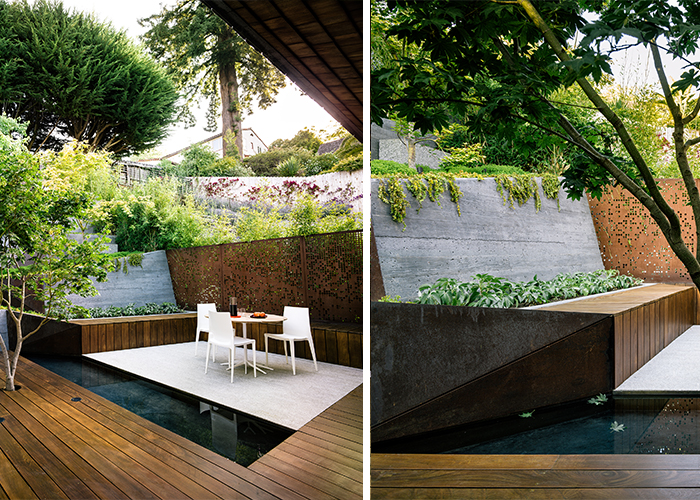 Hilgard Garden is a tranquil, modern space behind a townhouse in hilly Berkeley, California. Designed by the Bay Area firm Mary Barensfeld Architecture, the garden is a seamless extension of the family's indoor living space. Principal Mary Barensfeld, AIA, LEED AP, explains:
"The Hilgard Garden aims to provide the owners with an extended outdoor living space; a garden room for relaxation and entertaining. Due to the steeply sloping site, accessibility to an upper seating area requires navigating a considerable elevation change. To avoid taking up a large swath of the smaller backyard square footage with a conventional stair, a ramping meandering path through aromatic groundcover and the outstretched limbs of sculptural Japanese maples was selected as a more experiential garden path."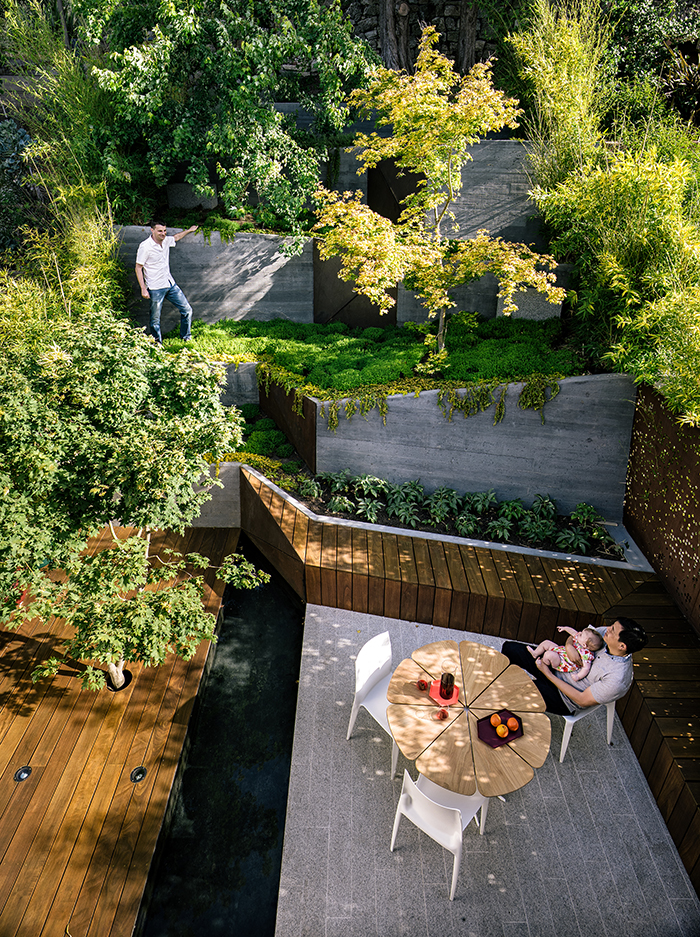 The 400 square-foot patio of wood, granite and water "aspires, in the classic modernist sense, to be the new living room of the townhouse." It features the Petal Dining Table, designed by Richard Schultz in 1960. The table's blend of "playful modernity and arboreal structure" is at home in a palette defined by light and shadow, and by Barensfeld's skilled juxtaposition of modern (concrete, steel) and natural (Ipe wood, Japanese maples, aromatic lemon thyme, and creeping jenny).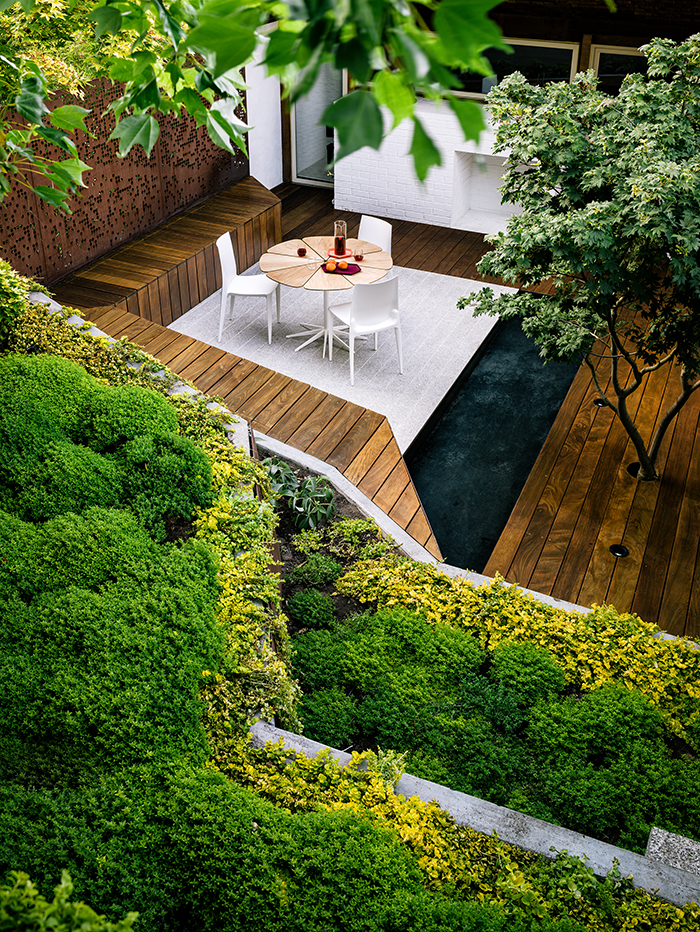 Mary Barensfeld Architects is a residential firm in the Bay Area whose work embraces landscape and a modernist sense of interior and exterior. Before founding her own practice in 2013, Barensfeld worked in the Bay Area for Craig Steely Architecture, Andrew Mann Architecture, and EndresWare Architects and Engineers.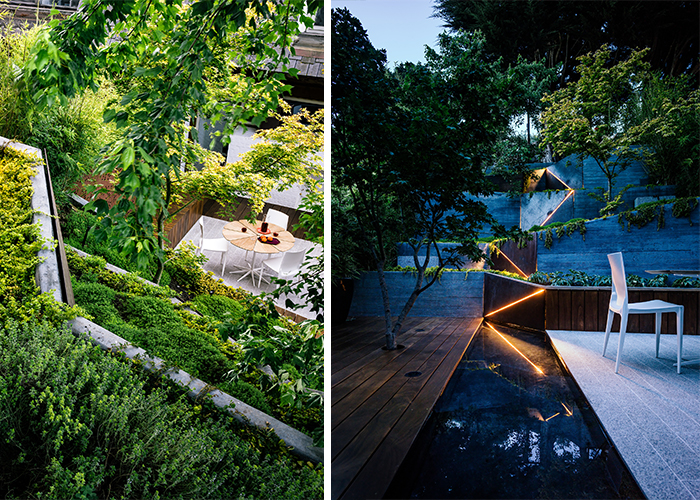 Though a young firm, Mary Barensfeld Architecture has already generated attention. This project was completed in 2012 and featured in the April 2014 issue of Dwell.
Project Credits:
Photography: Joe Fletcher Photography
Contractor: 5 Elements Design / Troy Martinez
Garden Maintenance: Michelle Bayba
Tree Source: Marca Dickie Nursery