Andrew Bartle Knows Casual & Elegant
Award-winning ABAstudio recently completed a 2,400 square-foot guesthouse beside a lake in Morris, Connecticut. The former barn has been converted to house two bedrooms, a kitchen-dining area, and a lofted living space, all with views of the lake. Principal Andrew Bartle, AIA LEED AP, described a space that melds interior intimacy and connection to the neighboring lake:
"In a rare combination of casual and elegant, the Risom chair and stool inhabit the living space of this former barn garage converted guesthouse. Large, picture-frame windows, remnants of the vast garage doors, promote a playful and ambitious connection to the glorious surrounding landscape. The chairs assist in transforming this space into a cozy and intimate room and fit with the architectural play between inside and outside."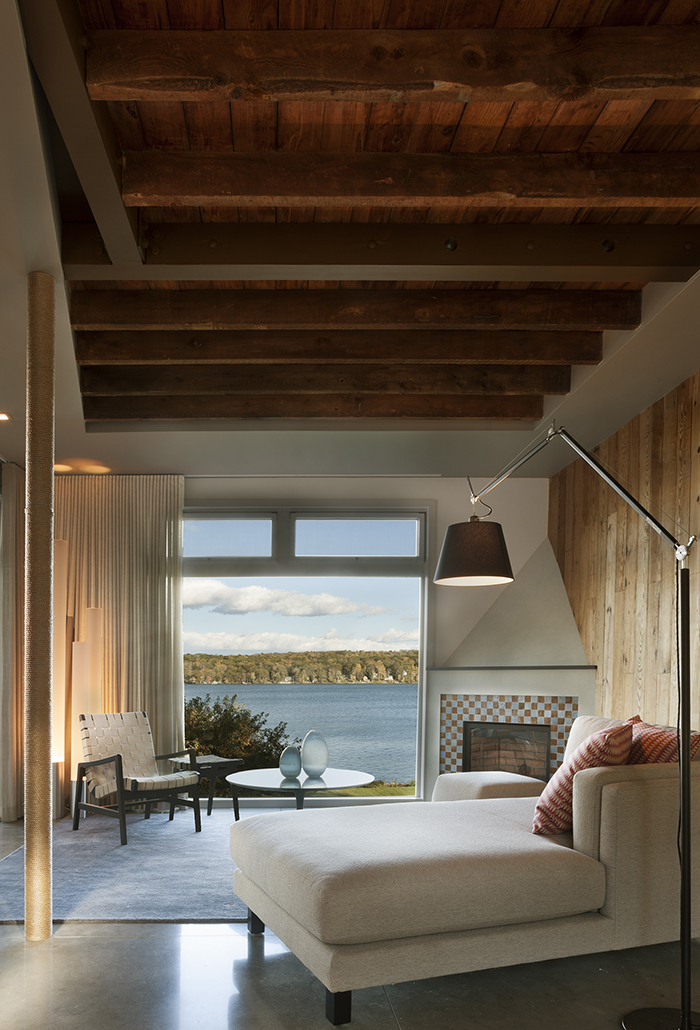 Photograph © 13 Durston Saylor
This image appeared in the June 2014 issue of CTC&G.