Andy Goldsborough
Read all about Andy Goldsborough and the things, people and places he loves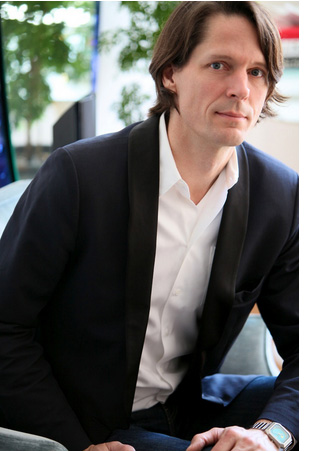 Can you write a few sentences about what you do?
I am an interior designer specializing primarily in residential work, and some retail and office design. I also taught interior design at Auburn University and at Parsons School of Design for many years. And I started a blog, THE GILDED OWL, in 2012 focusing on craftsmanship in design, art, music and fashion.
Please describe your first encounter with Knoll.
Knoll was a presence in my design vision early on because I had family friends that were architects, and I grew up seeing the Saarinen pedestal table and Womb chairs as well as Mies' Brno chairs in their homes. Later, I visited the Knoll showroom in Atlanta when I was in college at Auburn.
What is your first "design memory"?
Wow, that's tough. I think it was when I was really young helping my Dad design a tree house for me and my brothers. At least that's when I really had to think about design in a technical way since I was the oldest. I always liked building things and how materials came together.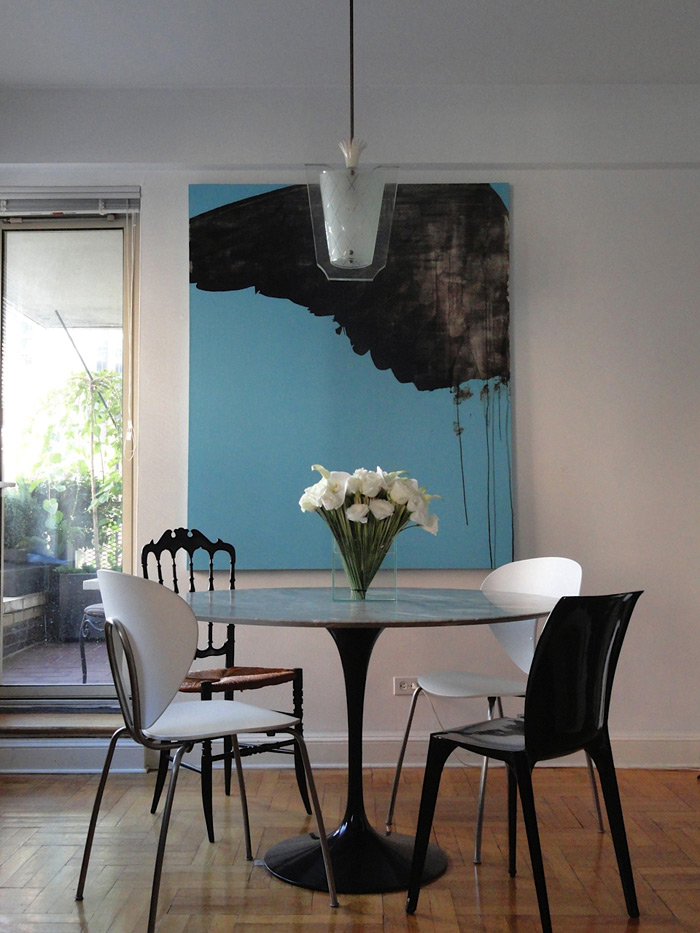 Andy's dining room table, with a Lambda Chair by Marco Zanuso and Richard Sapper.
Do you have a favorite Knoll Product?
The Saarinen Pedestal Dining Table for sure. I have 2, a 36" round Arabescato version that is used as a side table in my living room and a 48" round custom grey marble one that is my main dining table. I think it is the most elegant and beautifully designed pedestal table period.
Do you sketch?
Daily, it's the best way to communicate design ideas in my opinion. I leave the computer rendering to my office.
What is your favorite public space?
Probably Bryant Park at the New York Public Library because I spend so much time there with my partner Alex and our dog Gio. it's such an elegant outdoor space with a gorgeous view of the library and the city in the background.
What is the best city for design?
That's tough. After 24 years in New York, I think it is still the most exciting city for design, there is an energy here that I still feel today and it's home.
Best museum for design?
The Cooper Hewitt
Some of your favorite buildings?
The Parco di Principi by Gio Ponti, Casa Malaparte by Curzio Malaparte, and David Zwirner's new concrete gallery by Annabelle Selldorf.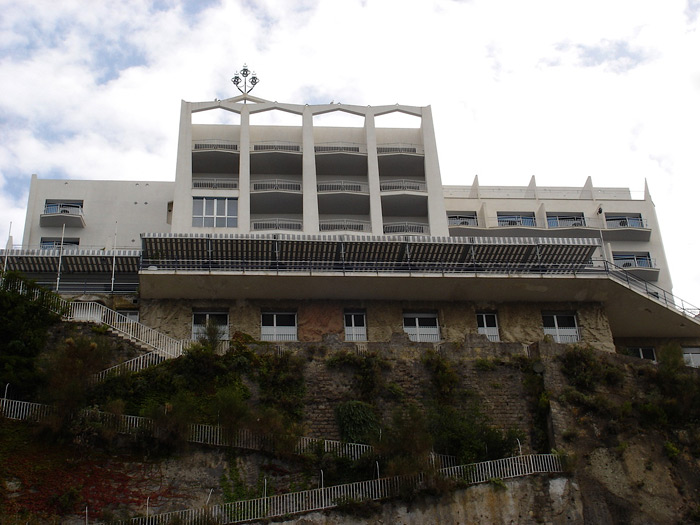 Parco di Principi. Photo: courtesy Andy Goldsborough

Who is your design mentor or hero?
My former boss and great friend, architect Annabelle Selldorf, whose sense of proportion, attention to detail and exquisite taste I try to aspire to in my work. A close second is Gio Ponti, whom I wish I could've met for the same reasons.
What's the best-designed object in your life?
A 50's Seiko watch I bought the first year I moved to New York at the Chelsea Flea market. It's an automatic silver watch with a gold and turquoise face and the numerals are so beautifully designed.
A recent source of inspiration?
The Neue Galerie by Annabelle Selldorf. I'm constantly inspired by Austrian and Viennese design and the craftsmanship that is involved in putting together the exhibitions at the gallery is admirable. And the work of a young Toronto based artist Stephen Appleby-Barr. I recently attended his second sold out solo show and had dinner with him. For such a young artist his work crosses boundaries and touches on history but pushes it forward and I try and infuse those qualities in all of my work.
Below: selected images of recent Andy Goldsborough Interior Design projects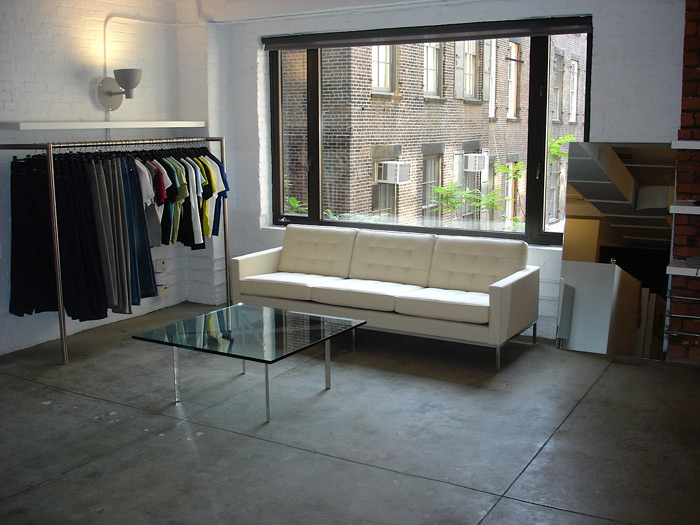 APC: Florence Knoll Sofa and Mies Barcelona Table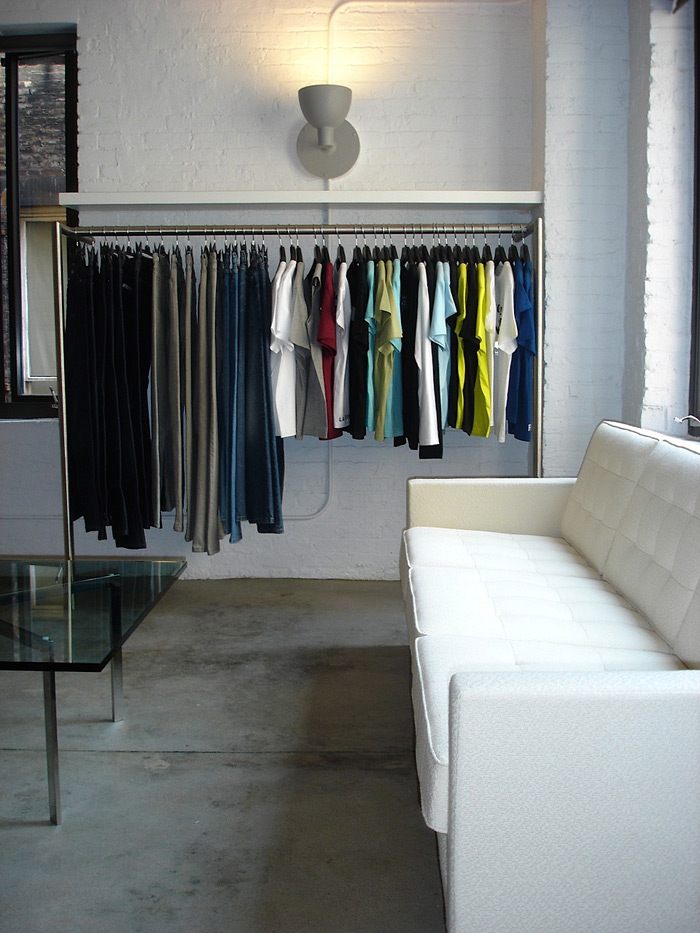 APC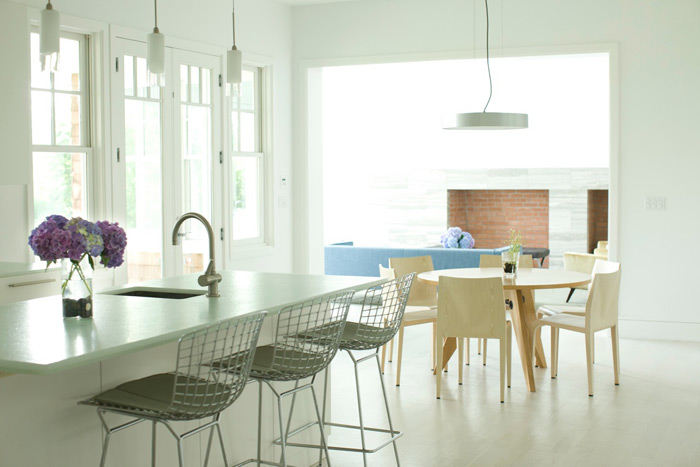 Hamptons House: Bertoia Barstools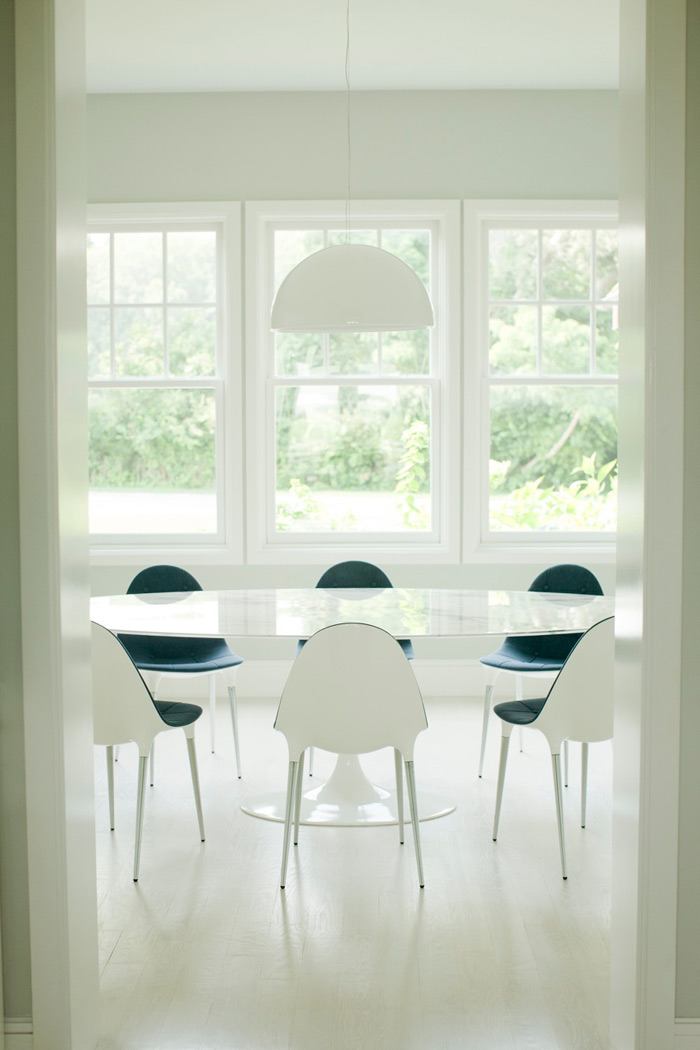 Hamptons house: Saarinen Dining Table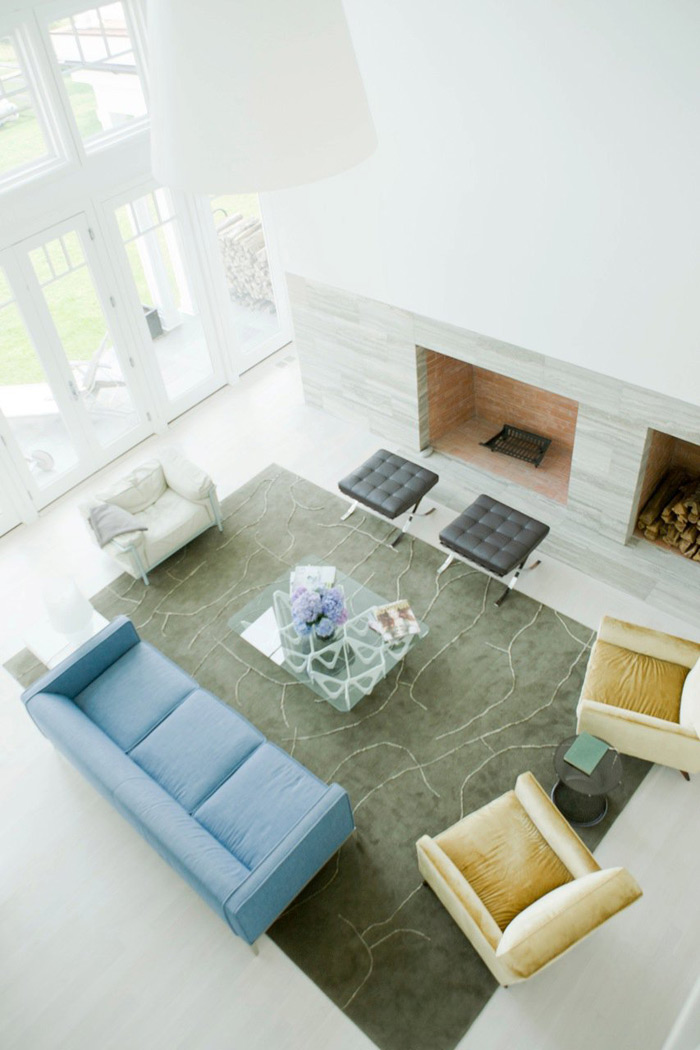 Hamptons House. Barcelona Stools at top right.